FIREFIGHTERS SAVE MORE THAN HOMES.
THEY SAVE HEARTS, MEMORIES, AND DREAMS.
If you ask anyone in the fire department why they decided to volunteer, there are plenty of reasons why they elected to become part of HTFD-23. From giving back to the community to carrying on a family tradition to being part of a "family" environment are all common answers. One thing that is consistent is the pride and sense of purpose each individual feels as a result of volunteering and joining the HTFD-23 department.
Whatever your reason, the journey starts with a first step. If you even modestly considering becoming a volunteer, all you need to do it fill out the contact form to get the ball rolling.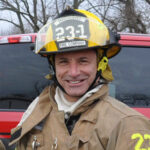 "
I attended a training session and was overwhelmed with the experience. HTFD-23 was well prepared and truly impressive in action.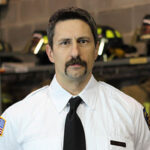 "
I joined HTFD-23 because I always felt a deep calling to help people. Giving back to MY community is both gratifying and an honor.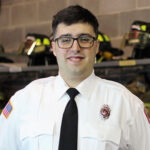 "
I have two families, the one at home and the one at the firehouse. The best part, I share both of them with my brother and father.
QUESTIONS?
Everyone has questions and we are sure you do as well. Here are a few that frequently come up.
WILL I GET PAID?
Unfortunately, no. HTFD-23 firefighters are volunteers and do not receive financial compensation. However, the free training and experience you receive can help you if you are considering a career as a first responder or medical professional.
HOW OLD DO I HAVE TO BE?
Firefighters must be at least 18 years old. However, junior firefighters can volunteer and assist firefighters once they've turned 16.
WILL EQUIPMENT BE PROVIDED?
Training and equipment will be provided at no cost to you.
HOW MUCH TIME DO I HAVE TO DEVOTE AS A VOLUNTEER?
Volunteers are only asked to give as much time as they can. There are plenty of ways you can help out as a volunteer, from becoming a volunteer firefighter, junior firefighter, or volunteer associate member. Active firefighters should expect regular training sessions, commitments for fundraising and other support activities.
WHAT'S THE BEST WAY FOR ME TO LEARN MORE?
Fill out the contact form on the website and we will set up a time for you to speak with one of our team members and schedule a visit to the station. It is that easy.
CAN I VOLUNTEER WITHOUT ASSISTING IN FIRE EMERGENCIES?
Of course! Volunteer associates are valued members of our fire company. There are many ways you can support to help keep the department running smoothly including accounting, logistics, recruitment, management, event support, education, information technology and more. We will put your skills to good use.