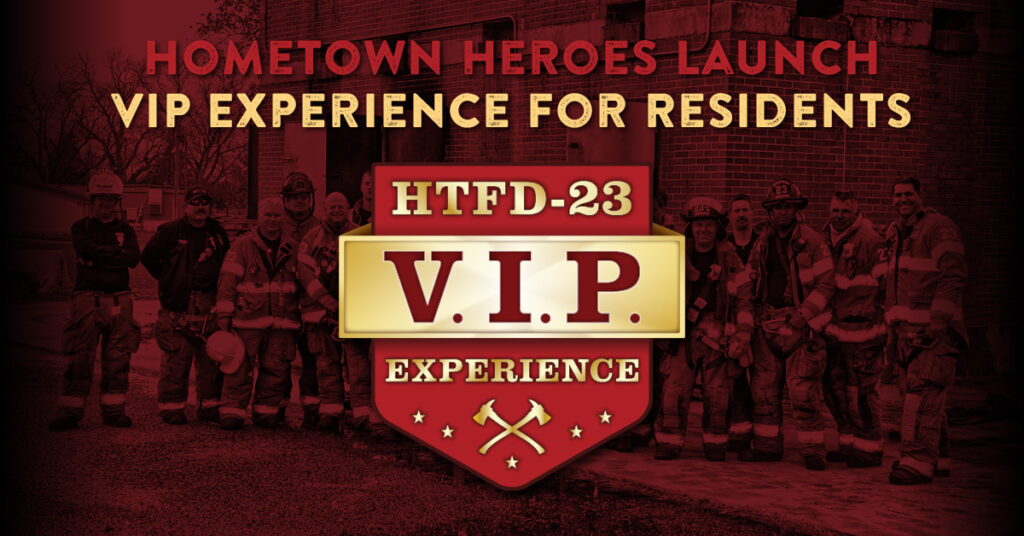 New program offers inside access to the HTFD-23 firehouse, equipment, and firetrucks.
January 2023 Mullica Hill, New Jersey – Harrison Township Fire Chief Matt Cardile formally announced the launch of a VIP Experience program for 2023. The program was successfully rolled out on a limited base at the end of 2022 with two different opportunities for residents to enter and win during Lights on Main and again when Santa toured through town.
"Our goal is to be an active member of the community and to provide a greater understanding of what being a volunteer is all about," stated Cardile. "Launching this new program increases awareness for our hometown heroes and provides a unique way to engage with the residents."
The enter to win promotions will run every other month throughout the year. While each promotion will be slightly different, the common thread will be Facebook as the primary platform to enter. The typical process to enter is to take a photo, post it to your Facebook page and tag HTFD-23. Promotions will run during annual events on Main Street, as well as on Facebook only.
"We have seen tremendous success featuring our Hometown Heroes through Facebook and Happening in the Hill," explained Cardile. "A big part of our over-all recruitment strategy is to maintain a consistent presence on social media to reinforce that we are always seeking new members of the department."
Winners of each VIP promotion are treated to lunch with the hometown heroes and then a tour of the firehouse, try on the firefighting gear, explore the fire trucks, ride through town on a firetruck and when safe run the siren. Plus, there are a few special HTFD-23 surprises mixed in according to Cardile. The VIP Experience is available to the entire family.
The first winner was Hailee Lea and her family recently got the full VIP Experience. Hailee shared her impression of the day with the Hometown Heroes: "The kids were so excited, as were the adults. The amount of time the team gave to go over and explain all the preparation and specific equipment that is used was incredible. Riding in the fire truck was certainly a highlight. The whole experience start to finish was tremendous and we thank the Hometown Heroes for making our day so special."
For more information about HTFD-23, go to JoinHTFD23.com or follow-on Facebook at HTFD23 Hometown Heroes.