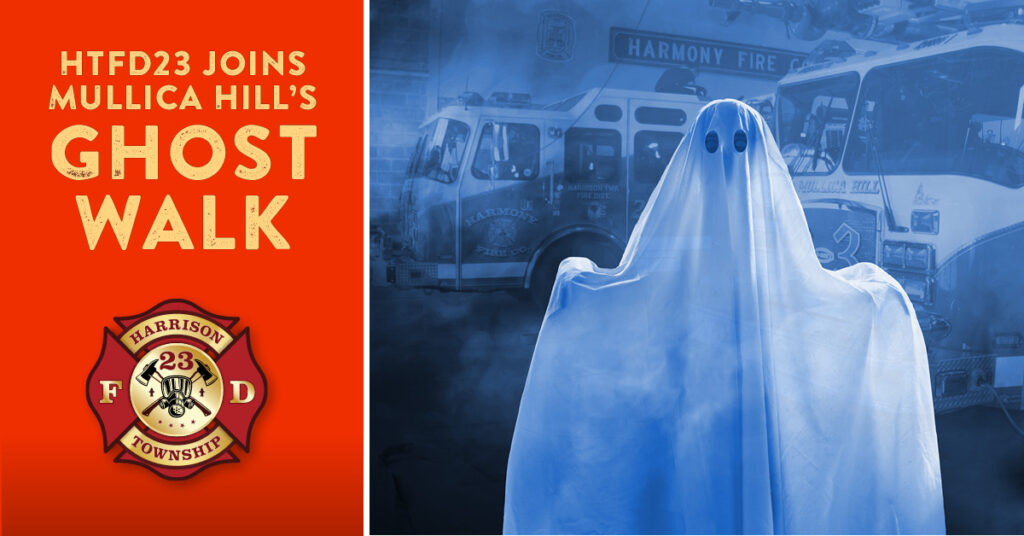 HTFD23 Joins the Mullica Hill Ghost Walk: A Spooky Tale of Haunting History
Gather 'round, brave souls and curious minds, for we have a spine-tingling tale to share. On October 7th, HTFD23 will take part in the Mullica Hill Ghost Walk, an event that delves into the haunted history of our charming town. Legend has it that Senator Gaunt, a prominent figure in our community, still lingers within the walls of HTFD23, casting an eerie presence over the fire company.
A Night to Remember
The Mullica Hill Ghost Walk is a unique experience that brings history to life in the most hauntingly delightful way. As the sun dips below the horizon and the moon takes center stage, attendees are led through the quaint streets of Mullica Hill, a town steeped in history and mystery.
The Legend of Senator Gaunt
As participants explore the enigmatic past of Mullica Hill, one name invariably surfaces – Senator Gaunt. A figure of influence and importance in our community, Senator Gaunt's legacy has transcended time. Legend has it that his presence still lingers in the historic HTFD23 fire company building.
While we can't reveal all the ghostly details here, we invite you to join us on the Mullica Hill Ghost Walk to uncover the secrets of Senator Gaunt's connection to our beloved fire company. This is a rare opportunity to delve into the history that shapes our town and to perhaps encounter a spectral surprise or two.
HTFD23's Involvement
HTFD23 is proud to be part of the Mullica Hill Ghost Walk, as it allows us to share our rich history and connect with our community in a truly unique way. Our firefighters will be on hand to "engage" with participants and share stories of Senator Gaunt's legacy, as well as the pivotal role our fire company has played in safeguarding our community.
Join Us if You Dare!
Whether you're a history buff, a ghost enthusiast, or simply seeking a thrilling night out, the Mullica Hill Ghost Walk promises to be an unforgettable experience. Walk with us as we step back in time, explore the legends that linger, and perhaps encounter the spectral presence of Senator Gaunt.
Don't miss this opportunity to be part of something truly special. Join HTFD23 and the Mullica Hill Ghost Walk for an evening of history, mystery, and a dash of the supernatural. We can't wait to share this spine-tingling adventure with you!
Prepare to be captivated by the chilling legends and historical secrets that await on the Mullica Hill Ghost Walk. HTFD23 is thrilled to be part of this event, and we can't wait to embark on this haunting journey with our community. Will you join us for a night of intrigue, history, and a touch of the supernatural? Your adventure awaits!
About HTFD23: HTFD23, a dedicated group of volunteer and paid firefighters, serves as the guardians of Harrison Township. With a commitment to the safety and well-being of our community, HTFD23 stands ready to respond to emergencies, provide education on fire safety, and support our neighbors in times of need.