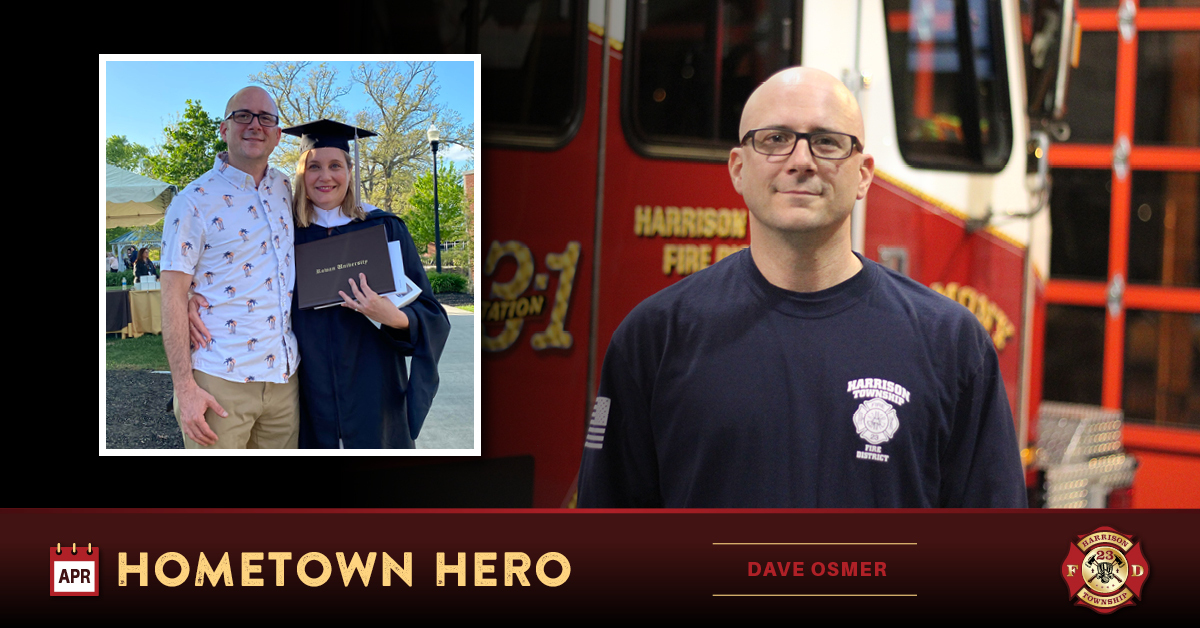 Hometown Hero: Dave Osmer, Volunteer Firefighter
How long have you been a member of HTFD-23 and why did you join?
Since October 2021, 1.5 years
What is the best part about being part of HTFD-23?
I get to make a true and positive difference in my community, with the help of some of the most talented, professional people I have ever met.
What do you do like to do when you're not volunteering as a Hometown Hero?
Working on and around our home, tending to our chickens and honeybees, hiking and camping, playing the bass and guitar, target shooting, charity work, playing board and video games with my family.
Who would you say is the most influential person in your life and why?
I would have to say my father.  He has taught me to be the hardworking, dedicated man and father that I am today.  I learned it all from him.
What are your 3 favorite movies?
The Life Aquatic, We Were Soldiers, Saving Private Ryan
Stranded on a desert island – what ONE musical artist would you want to listen to?
Steel Panther, without a doubt.
What is your favorite team to cheer for and against?
I grew up in rural North-West Jersey… so I'm not allowed to answer this!
If you could have a meal and any 3 people dead or alive – who would you choose?
Bill Murray, Steve Martin, and Carl Sagan.
If you had 3 magic beans – what would you wish for?
First, I need a motor yacht, after that for no one to ever go hungry, and for everyone to have at least one thing in their life that makes them truly happy.